Discover our trainings
At crispycoaching it is all about you.
Curate your own crispy development journey,
packed with training and coaching modules.
Choose from topics that you always wanted to learn
more about and meet amazing other people.
Learn how to lead yourself,
your team and your organisation.
We love what we do
That's why all of our trainings follow
our crispy guiding principles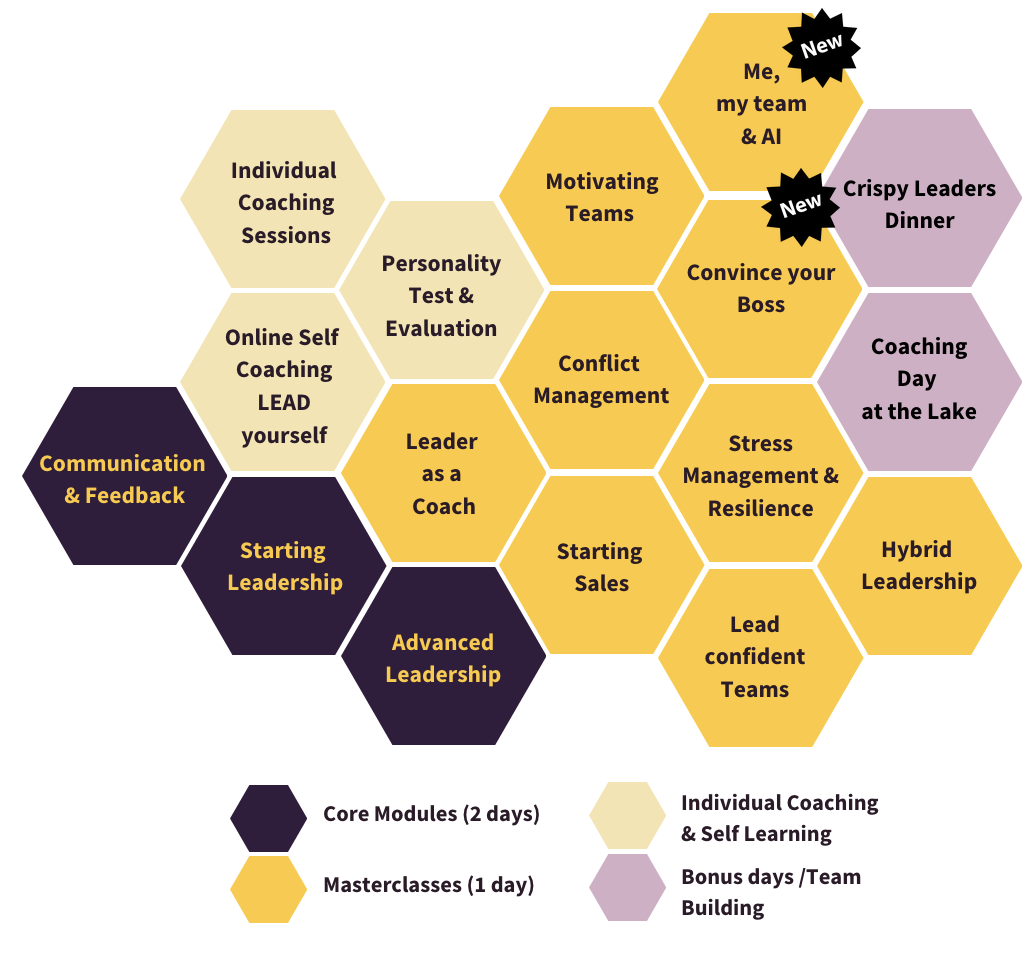 Make your training
a whole journey
All our trainings are bookable as individual formats or can be combined with Coachings and Masterclasses. Choose the topics most relevant to you and customize your training journey. All modules can be booked in combination with each other or individually – no matter in which order. You will receive your personal leadership certificate when you book 1 Core Module + 2 Masterclasses + Individual Coaching Format.

Global Experience
At crispy, we love designing learning experiences for high potentials and leaders. Thanks to our experience with global leaders, we can help you develop yourself and your staff with strategies stemming from a truly international perspective.